The Cost Savings of Outsourcing
Unlock the Secret to Customer Service ROI
Working Solutions delivers CX productivity that pays off.
Say goodbye to high customer service costs. Unlock real savings with an on-demand contact center.
We'll explain in less than two minutes.
Let's talk savings and see for yourself.
Don't take our word for it.
Here's what our partners have to say.
87%
Reported Cost Savings
Our clients are seeing impressive cost savings, with over 86% reporting reductions in their customer service expenses.
100%
Achieved Business Goals
Our clients consistently hit the mark when it comes to our business goals — a testament to our success.
93%
Recommends
Our commitment to delivering top-notch customer service is backed up by a 93.3 Net Promoter Score (NPS).
More Savings, Z
ero Effort.
Why burden yourself with the complexities of managing an in-house contact center, when you can tap into our seamlessly streamlined operations?
Our highly skilled customer service workforce is available around the clock, without adding a cent to your payroll, so your customers can enjoy uninterrupted, quality service.
On-Demand CX Saves the Day
Find out how our on-demand customer support services helped a major airline navigate through an unprecedented winter storm crisis.
The Real Cost of In-House Customer Service
While the surface may show a $17/hour expense for in-house agents, the intricate analysis reveals a deeper truth.
Factoring in the complete expense, the actual cost escalates to around $29 to $30 an hour.
Here's the breakdown:

Base Pay
Average hourly rate of CSR in an employee model.
Taxes
9% average
Benefits
17% average
Other Compensation
Breaks, paid time off and over time.
Technology
Computer and headset
Recruiting
Allocated costs
Education
Onboarding and ongoing education.
Supervision
Customer Service Supervisor cost allocation per managed employee.
IT Support
IT support cost allocation per supported employee.
Facility
Rent, utilities, telephony, and internet per employee.
With our flexible model, you can SAVE BETWEEN 30% AND 40% in operational costs.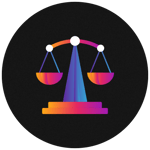 Savings
Cut costs and reap business benefits without sacrificing quality. With our dynamic solutions, you can adjust service according to fluctuating demands — so you pay only for the resources that you use.
Optimizations
Streamline resources, access to specialized expertise, and 24/7 availability to deliver seamless support. Cultivates customer-centric excellence while boosting scalability and competitive edge.
Benefits
Get access to advanced analytics and a wider range of expertise in sales customer support skills. Plus, the ability to quickly scale up or down based on demand, ensuring that your customer service remains consistent and efficient.
👋 Goodbye, Wasted Hours. 👋
Hello, Scalable Efficiency.
A typical full-time equivalent (FTE) model is based on an individual's 8-hour workday. This means you pay for breaks, lunches, sick days, and even vacations. It also requires a large number of workers to scale up during spikes. When business is slow, you still pay for idle time between customer calls and other exchanges.
Our interaction model enables businesses to optimize resources by paying purely for customer interactions, enabling them to scale during peak periods and adapt to business fluctuations.
"We have seen significant gains in our overall agent productivity and efficiency, while at the same time delivering a higher quality of service to our agents due to the highly effective practices that Working Solutions has in place to manage agent knowledge and call quality."
Dan Fisher, Service Operations Director
Toyota Connected
Ready to Discover Your Savings Potential?
Take the first step toward boosting your bottom line.
Use our cost-savings calculator to find out how much you can save by outsourcing customer service.
Use the slider to find your weekly call volume and view your potential cost-savings.
Unlocking Savings with On-Demand CX
Frequently Asked Questions
What cost savings are associated with outsourcing customer service?
Outsourcing customer service often yields cost savings through reduced labor expenses, as companies can tap into lower-wage regions. Additionally, it minimizes overhead costs related to infrastructure and technology. Outsourcing providers specialize in scaling resources efficiently, allowing companies to avoid upfront investments.
How can customer service outsourcing reduce overhead costs?
Customer service outsourcing reduces overhead costs by eliminating the need for in-house infrastructure, technology, and personnel. Companies avoid expenses related to office space, equipment, and training. The scalability that comes with outsourcing customer service allows for resource allocation optimization, preventing overstaffing during low-demand periods. The cost savings are substantial, allowing businesses to redirect funds towards core activities while maintaining quality service through specialized external teams.
How can businesses measure the cost savings of customer service outsourcing?
Businesses can measure cost savings from customer service outsourcing by comparing pre- and post-outsourcing expenses. Calculate reductions in labor, training, infrastructure, and technology costs. Factor in overhead cost elimination. Analyze outsourcing contract terms, including fixed fees or variable costs. Track key performance indicators (KPIs) such as response times and resolution rates. Monitor customer satisfaction through surveys and feedback. Balance cost savings with potential quality impacts. Regularly review financial statements to assess the overall impact of outsourcing on the company's bottom line.
What types of customer service activities can be outsourced?
Various customer service activities can be outsourced, including phone and email support, live chat, technical troubleshooting, order processing, billing inquiries, and returns handling. Social media engagement, appointment scheduling, and customer surveys can also be managed externally. Outsourcing can extend to multilingual support, after-hours coverage, and specialized services like IT help desks. However, strategic decisions should be made based on the complexity and sensitivity of tasks. Maintaining consistent communication and quality control with the outsourcing partner is crucial for the successful delegation of these activities.
How can customer service outsourcing help businesses remain competitive?
Customer service outsourcing enhances business competitiveness by enabling cost savings, freeing resources for innovation, and expanding service availability. Outsourcing partners offer specialized expertise, improving service quality and efficiency. Companies can allocate more time to core functions and strategic initiatives, fostering growth. Outsourcing also facilitates extended service hours and multilingual support, catering to diverse customer needs. Enhanced customer experiences and streamlined operations contribute to positive brand perception, customer loyalty, and sustained market presence, ultimately bolstering the company's competitive edge in the industry.
Back to top